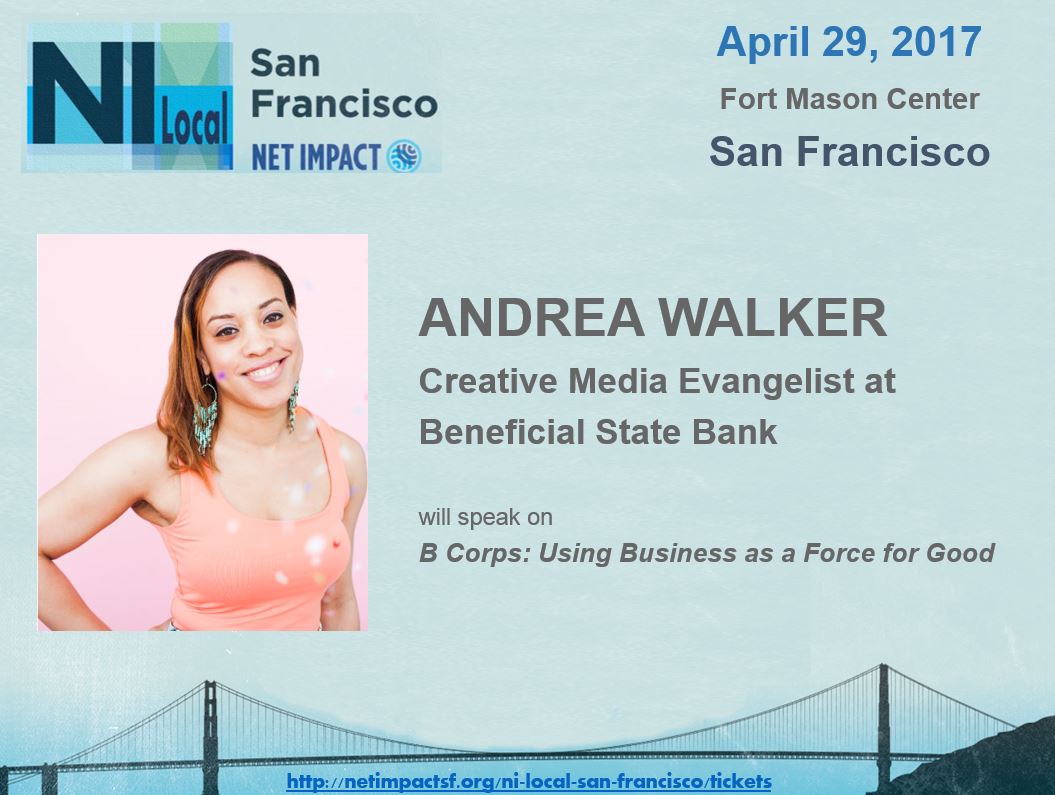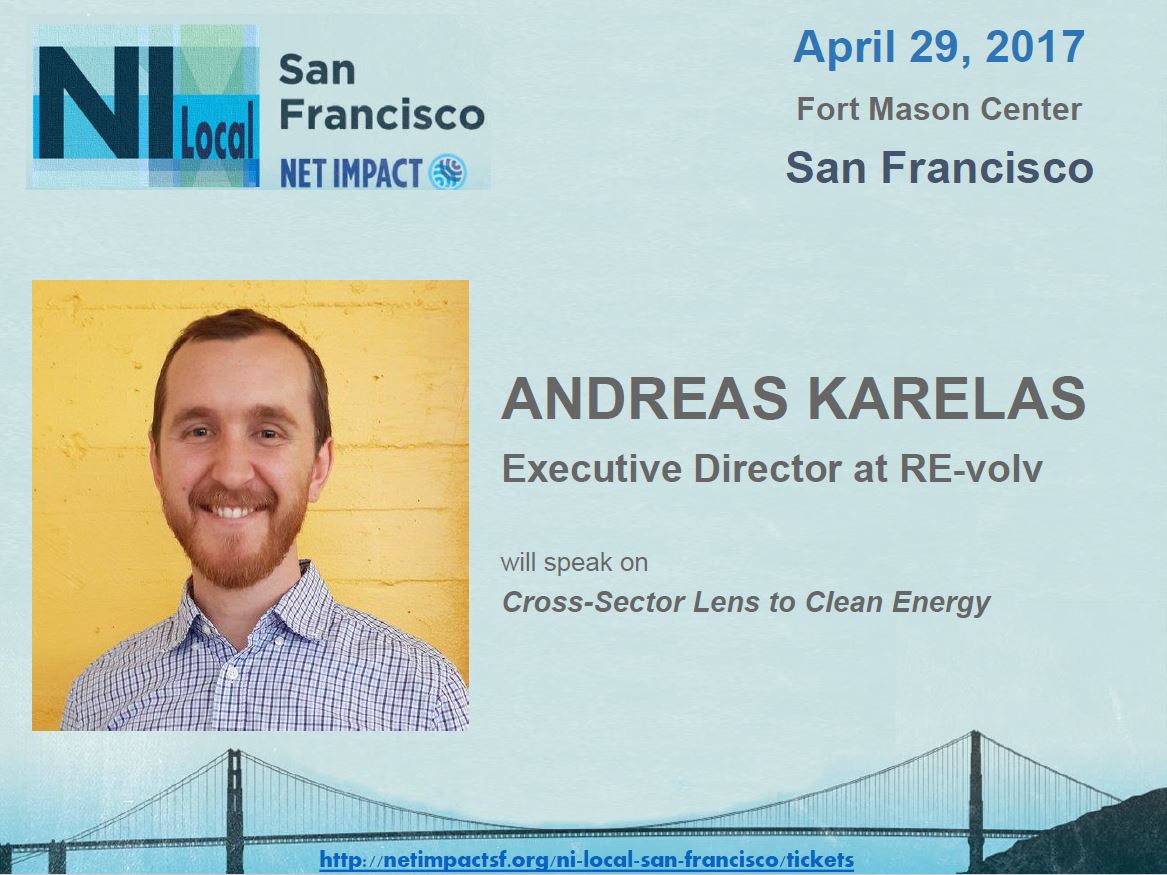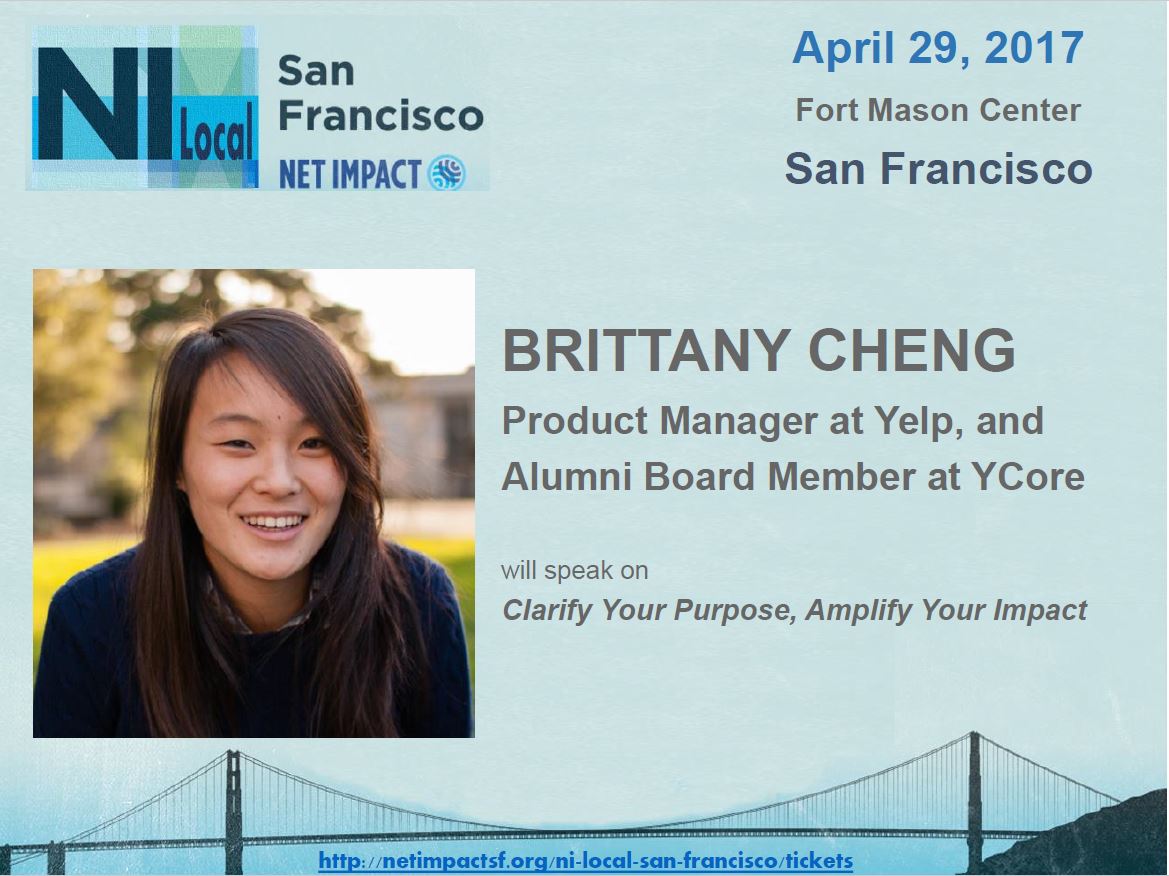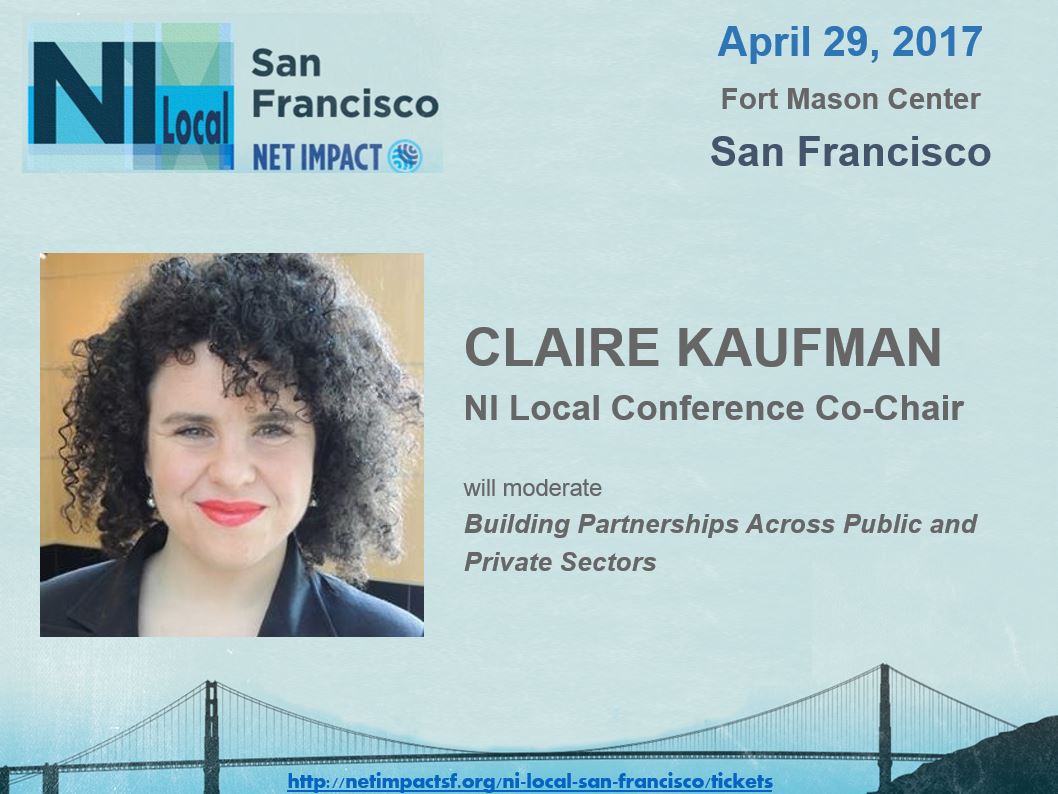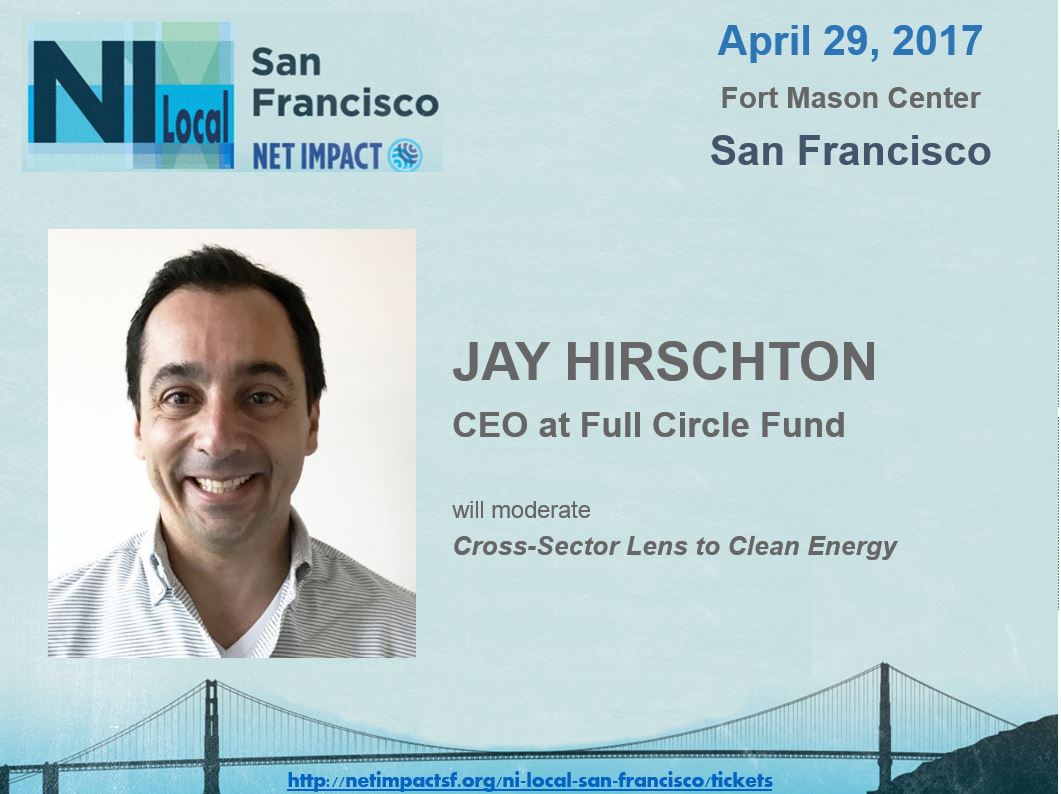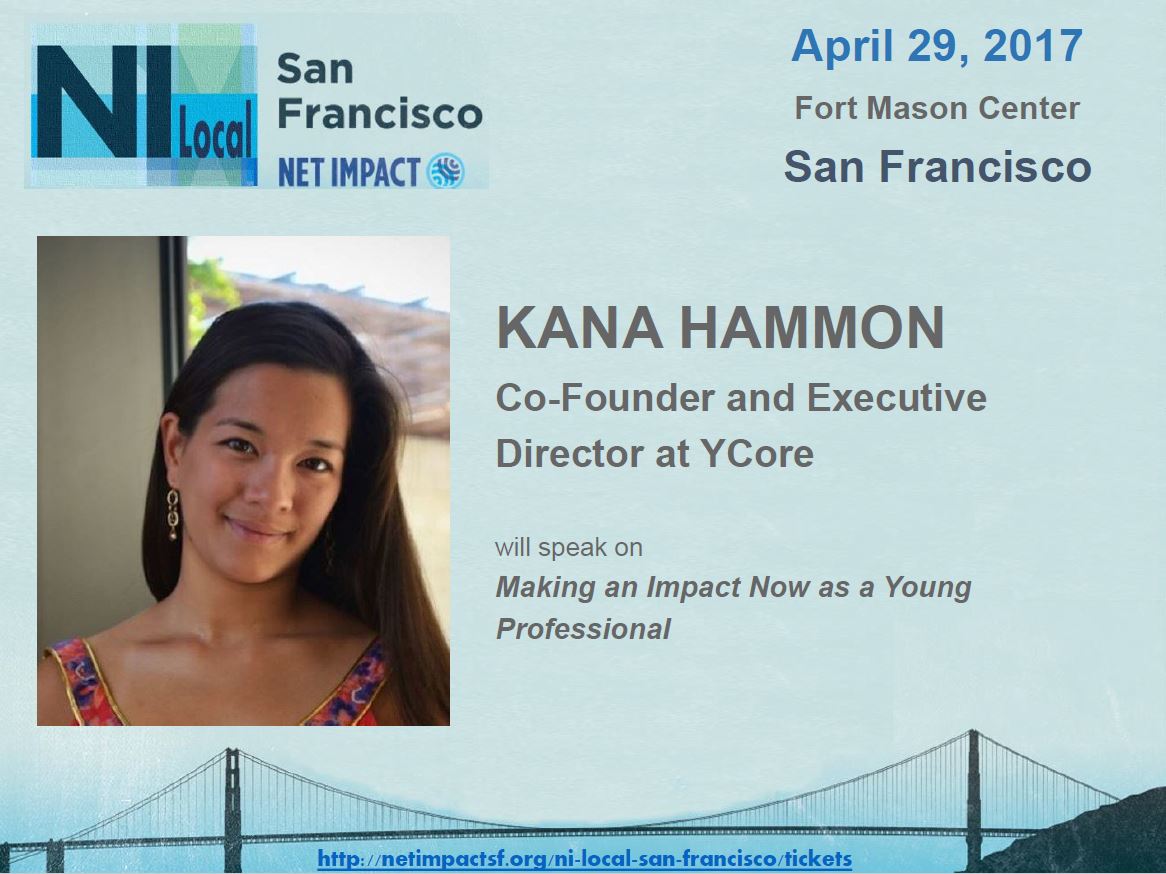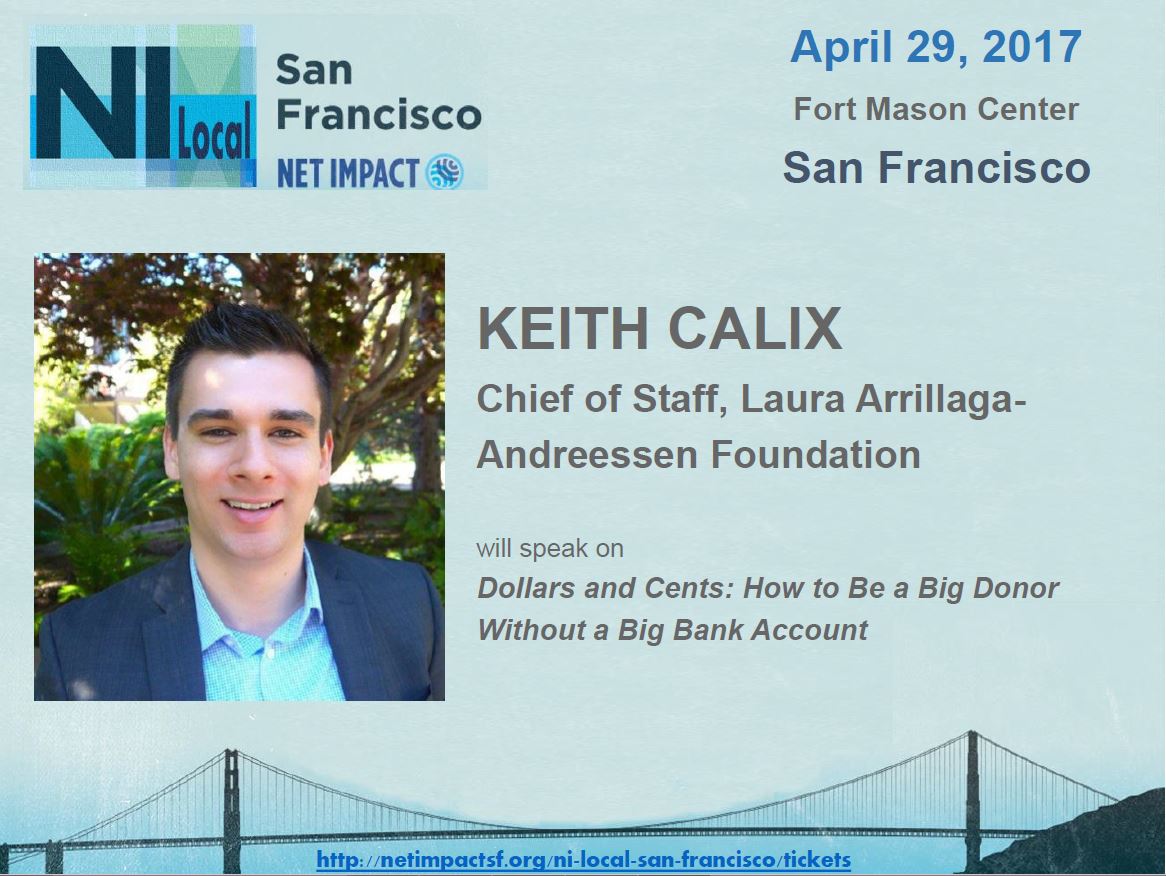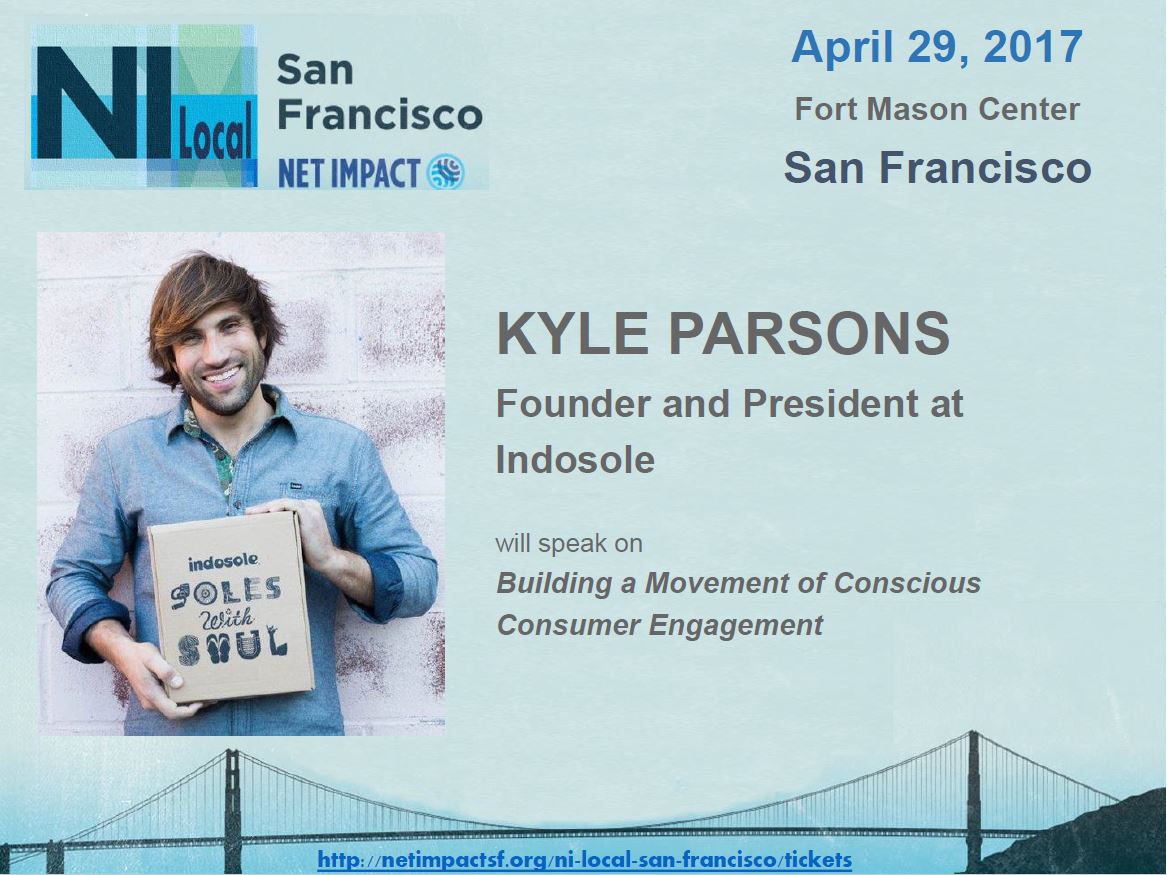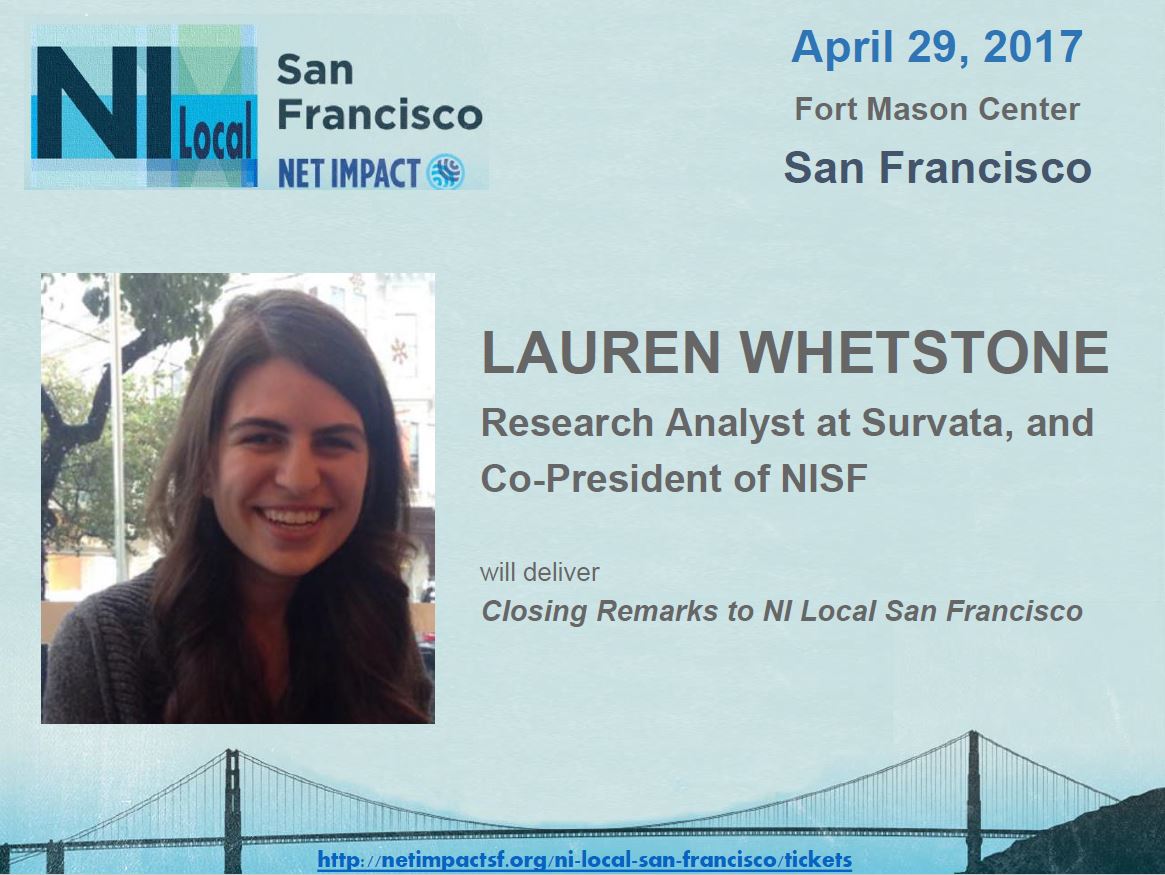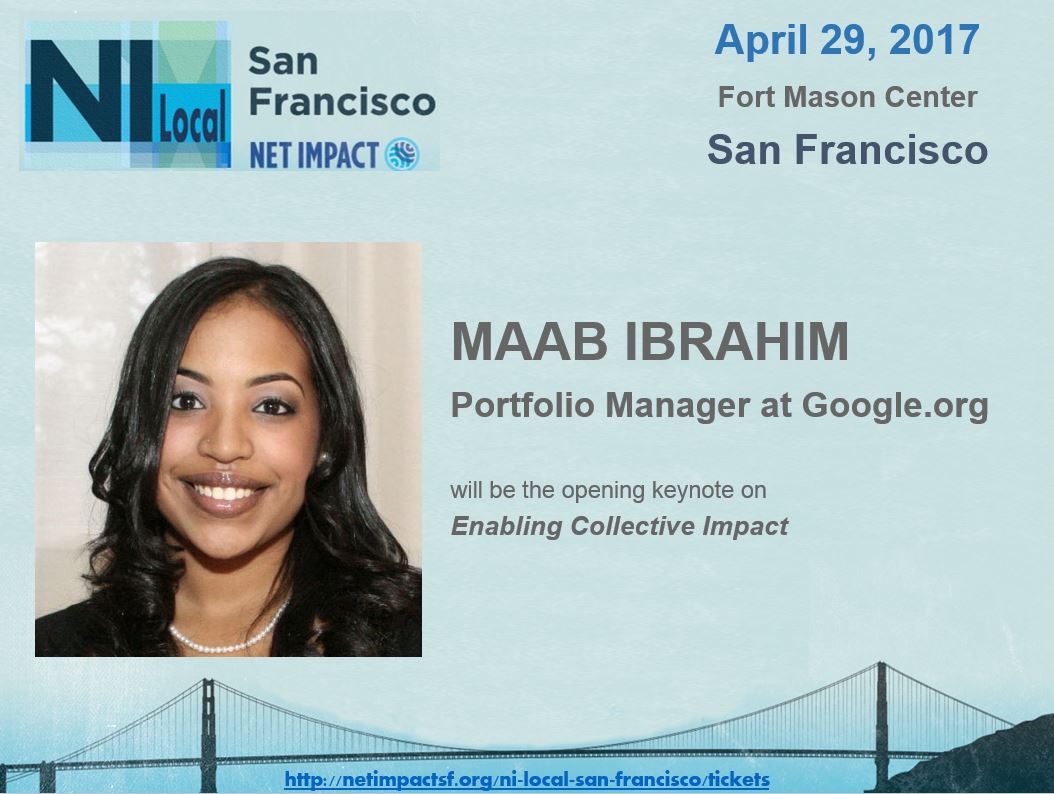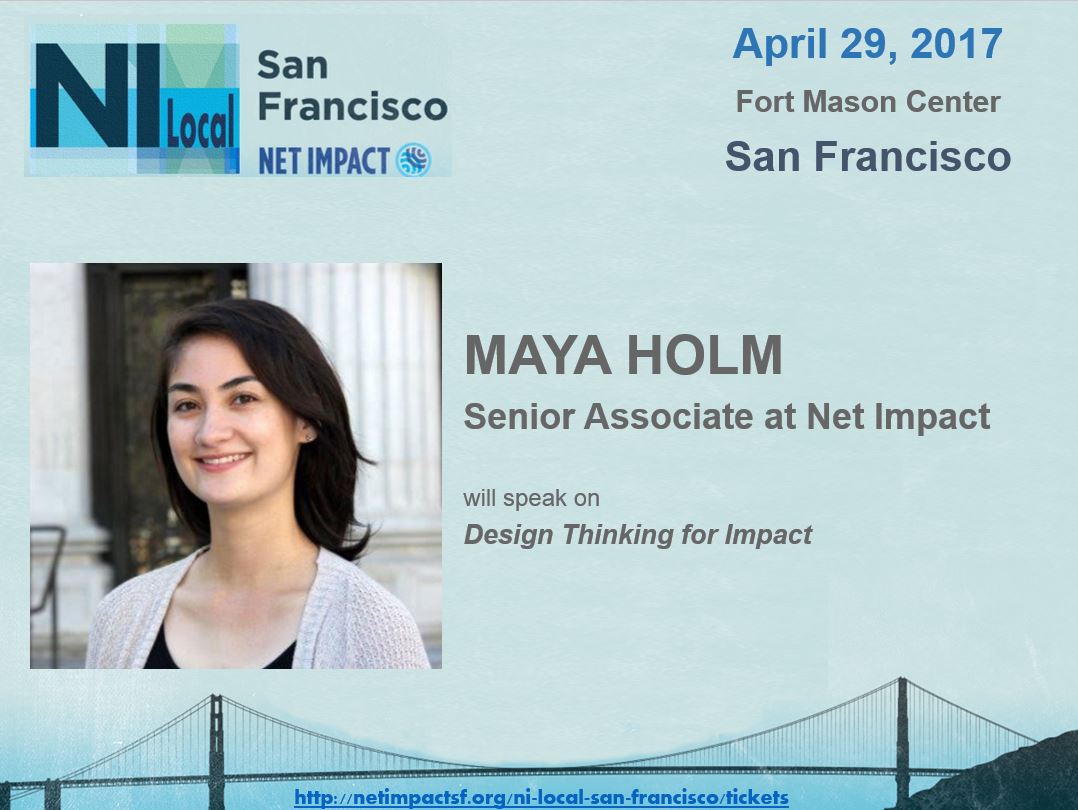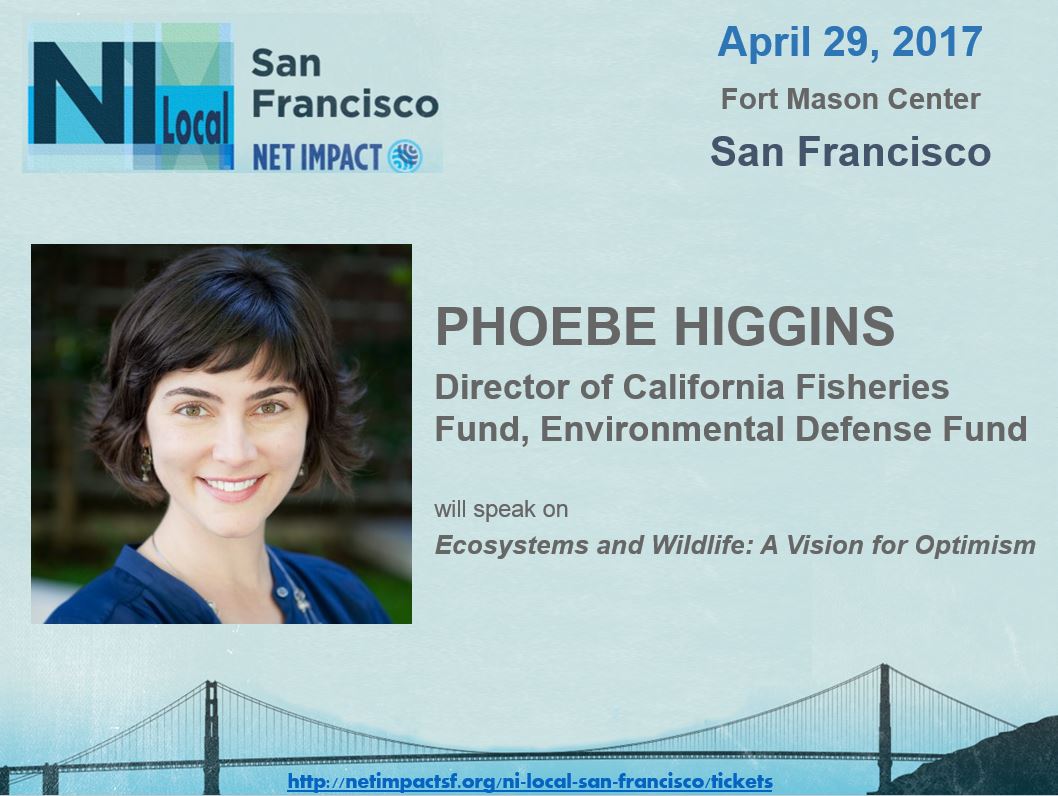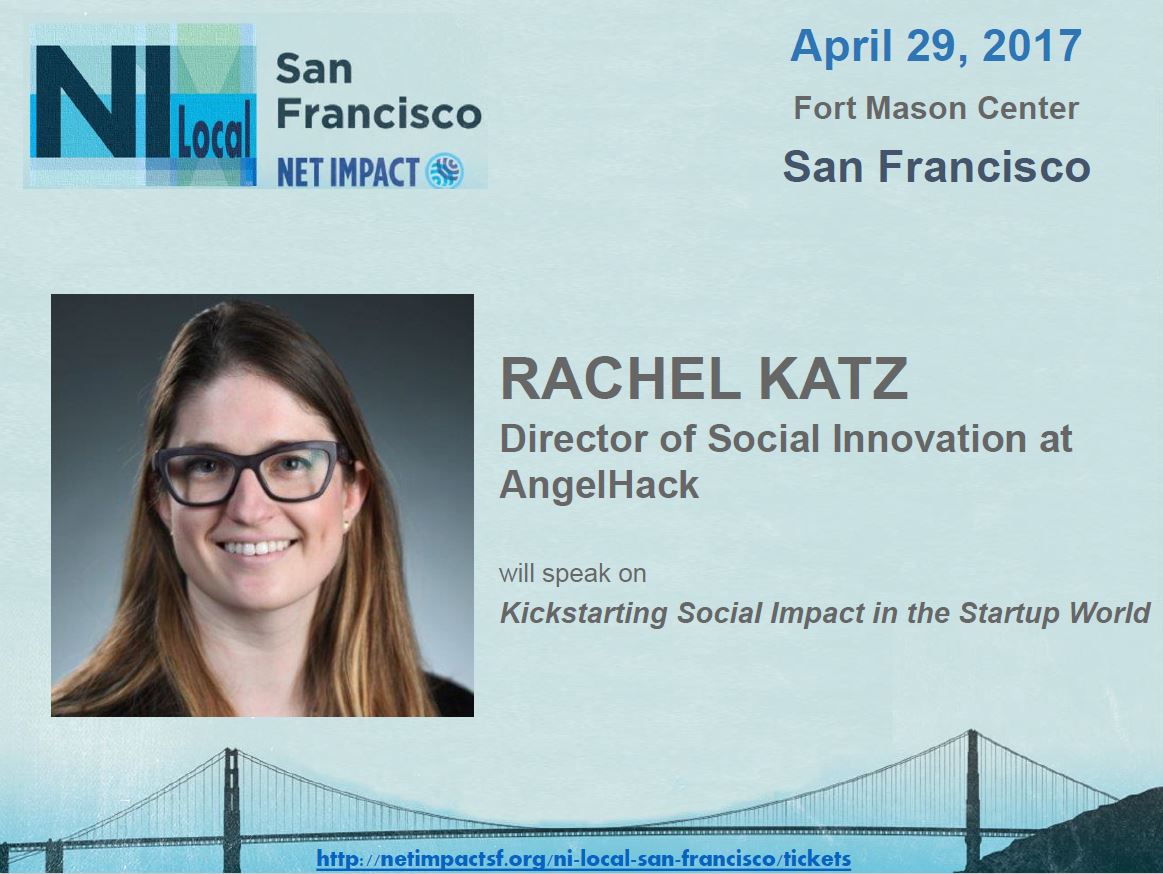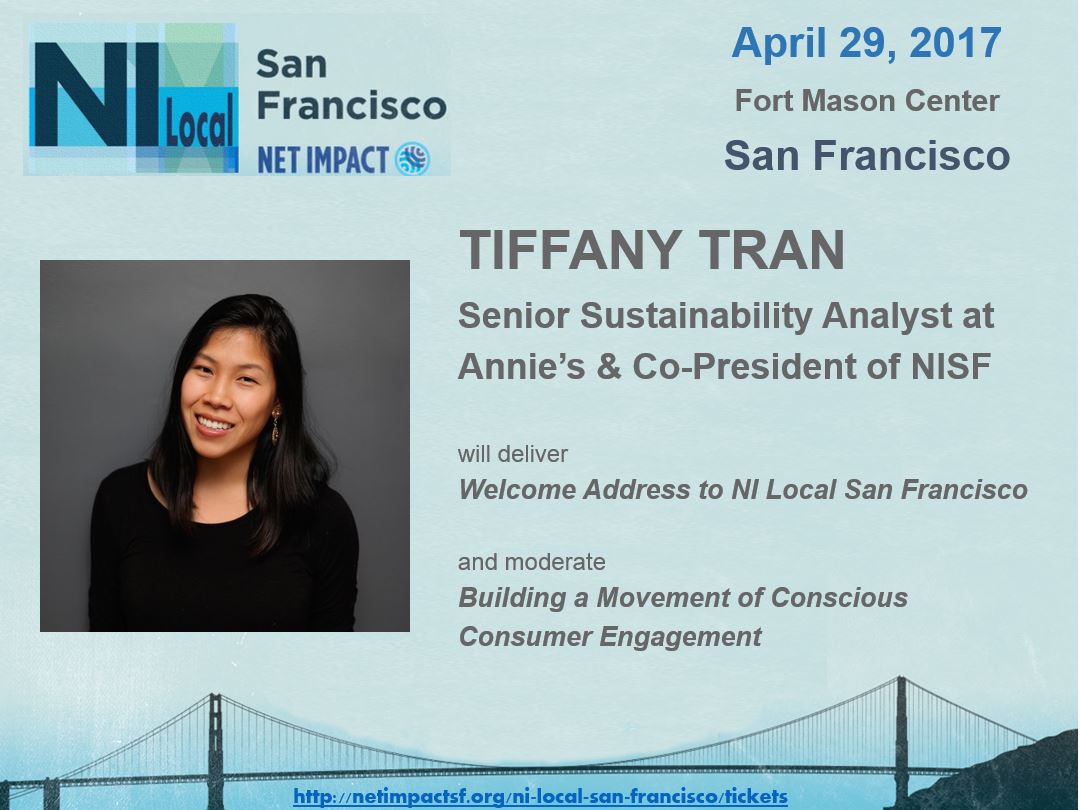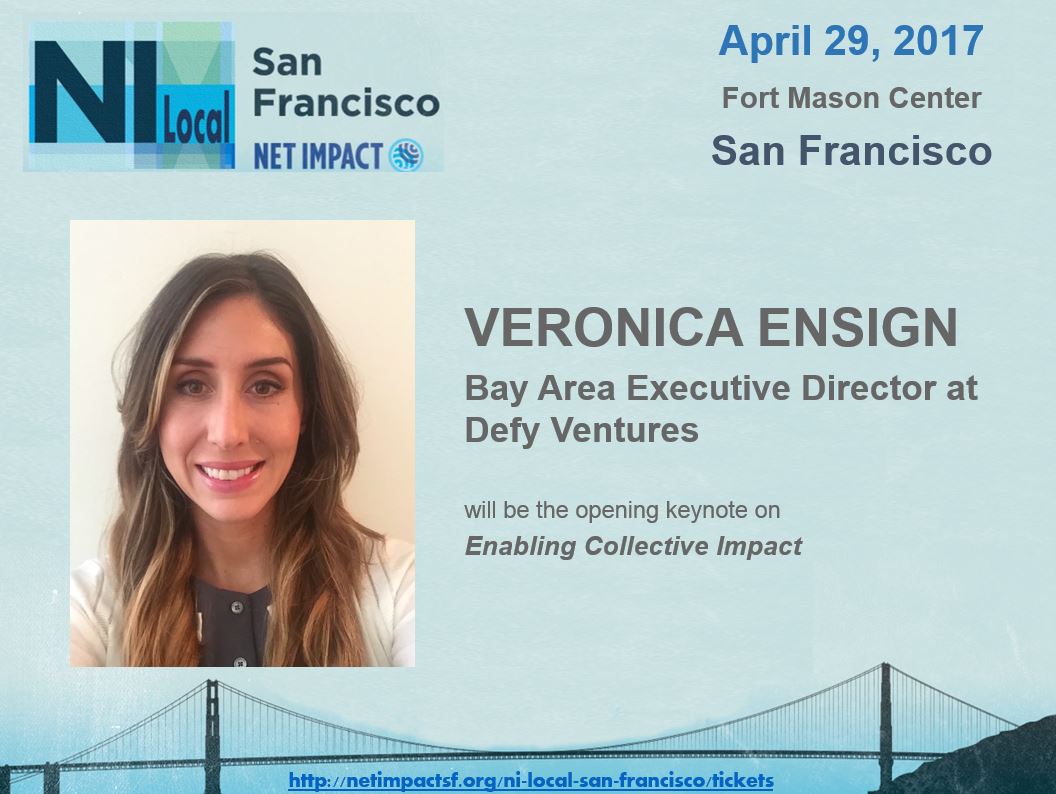 Meet the NI Local San Francisco Speakers.
We are excited to bring you the following leaders from across the impact space!
(Featured in alphabetical order by last name):
Valérie Bellande
Head of Development - Americas, Kiva
Valerie is originally from Haiti and responsible for developing corporate and foundation partnerships for Kiva in the Americas with partners such as VMware, Kaiser, PG&E and the US Department of State. Prior to joining Kiva, Valerie managed corporate partnerships for the Pan American Development Foundation in Latin America for three years where she developed regional multi-sector alliances. She has been featured by MTV Americas in a presentation about best case practices in building public-private partnerships and has been an interviewee on MTV's "Agentes de Cambio". Valerie is a Kennedy Fellow and was selected as a Skoll and Mastercard Foundation Youth Leader in 2016. Valerie holds a Bachelor's Degree from Stanford and a Master's Degree in International Relations from the University of Cambridge.
Lisa Boyd
Director of Operations and Development, Pledge 1%
Lisa Boyd is the Director of Operations and Development at Pledge 1%, a corporate philanthropy movement dedicated to making the community a key stakeholder in every business. Pledge 1% encourages and challenges individuals and early-stage companies to pledge 1% of equity, product, and employee time to social impact.

Prior to joining Pledge 1%, Lisa co-founded and led the strategy team at TMI Strategy. As the consulting branch of DoSomething.org, TMI helps companies and brands develop impactful social change programs through insights backed by data from millions of young people. Through her earlier strategic work at Purpose and Homer Learning, Lisa helped move the needle on issues like minimum wage laws and early childhood education. She also spent three years running sustainable water and sanitation programs in Sub-Saharan Africa. Lisa thrives on live music, loves to hip hop dance, and speaks Swahili. Follow her @lisabboyd and her work @PledgeOne.
Jeremy Brown
Founder, Startups Give Back
Jeremy Brown is the Founder of Startups Give Back, the volunteering event where startups work together to help nonprofits in their communities. Since founding Startups Give Back in 2014, and launching it officially in 2015, his team has organized 20 volunteering events in the Bay Area, and has set a new record at the San Francisco Food Bank by packing over 46,000 lbs of food in under three hours. Startups Give Back has launched chapters in New York City and Chicago, and is continuing to grow.
Aside from building Startups Give Back, he is always working on side projects to test hypothesis and experiment with new ideas. Jeremy is also an Advisor for Educate2Envision, a nonprofit that invests in youth from underserved areas to be their own innovators in tackling poverty, and focuses on eradicating the poverty problem in Honduras through youth entrepreneurship and empowerment. As a former college baseball player, Jeremy taught himself how to code using a book, WordPress, Google, and a lot of trial and error. He got his career started in the tech industry right out of college, and has been a tech marketer for his entire career since, from startups to enterprises.
Keith Calix
Chief of Staff, Laura Arrillaga-Andreessen Foundation
Keith's experience working on policy reform and advocacy at the Annie E. Casey Foundation and as an educator in Washington, D.C. has led him to his current role as Chief of Staff at the Laura Arrillaga-Andreessen Foundation, an operating foundation dedicated to helping people give in a way that matters more. His experience as a first generation high school and college graduate informs his commitment to exploring ways that equity-driven reform models can democratize access to opportunity. Keith is an avid hockey and soccer fan, enjoys movie nights with friends and family and cherishes his time advising his former students.
The Laura Arrillaga-Andreessen Foundation (LAAF) is a private operating foundation with a mission to inspire, educate and empower people to give in a way that matters more. LAAF operates as a philanthropic innovation lab using technology to globally scale open-source education innovations to help individuals change how they give. They create philanthropic resources and programs to advance the educational, individual and institutional fields of philanthropy and amplify their measurable social impact.
Mackenzie Cane
Associate Director of Business Partnerships, Sierra Club
Mackenzie Cane believes that we can solve some of the greatest problems facing society today by bringing together the for-profit and non-profit sectors to create mutually beneficial partnerships. As Associate Director of Business Partnerships at the Sierra Club, the nation's largest and most influential grassroots environmental organization, she crafts partnerships between mission-aligned companies and the Sierra Club to support companies that are doing business in a manner that's better for the planet, and provide Sierra Club members ways to use their everyday purchases for environmental activism.
Prior to joining the Sierra Club, Mackenzie was the Director of Community Growth and Engagement at the Oath Project, a non-profit focused on teaching business ethics via an Oath of Honor for business students, and was a Client Manager at Sports Basement where she helped run the company's charitable giving programs and community events. Mackenzie received her B.A. in Spanish Language and Global Studies from UC Santa Barbara, and her Master's in Global Affairs and Global Management from the Thunderbird School of Global Management in Arizona. For fun, she likes to be outside as much as possible, running, biking, camping, climbing, skiing, surfing or simply enjoying the great outdoors!
Brittany Cheng
Product Manager at Yelp, and Alumni Board Member at YCore
By day, Brittany is a Product Manager at Yelp, creating search experiences to connect people with great local businesses. Outside of her job, Brittany has been able to connect and work with local nonprofits through YCore, a social impact fellowship for young professionals. In September 2015, she got involved with YCore as a Project Lead and worked on a marketing project with CODE2040 as part of the Spring 2016 cohort. Today, she is a member of YCore's Millennial Board, helping to recruit and engage other young professionals to get involved in social impact.
Brittany graduated from UC Berkeley in 2014, where she studied Electrical Engineering and Computer Science. At UC Berkeley, she developed non-profit and project management experience through her involvement with Berkeley Innovation, a human-centered design student group. She also interned at several ed-tech companies, including Magoosh and edX. She is passionate about the intersection of technology, design, and education, and hopes to someday make an impact in the education space. In her free time, Brittany enjoys bouldering, exploring new restaurants, and drinking tea.
Katja Davis
Development and Marketing Manager, A Home Within
For the past 8 years, Katja has been involved in nonprofit work and is currently the Development and Marketing Manager at A Home Within, a nation wide-non profit that provides pro bono psychotherapy to current and former foster youth for as long as it takes. In her role, she raises awareness and wears a variety of hats, from initiating conversations with targeted desired and events to grow foundation support and complete grant applications.
Katja enjoys being a singer and song-writer, musician and producer, and practices meditation and sound healing with groups and individuals. She studied Child Development and Early Childhood Education and Teaching, has experience working as a preschool teacher, behavioral therapist and head teacher at a child development center, and recently graduated with a Voice, Sound and Music Healing certificate at the California Institute of Integral Studies located in San Francisco.
Veronica Ensign
Bay Area Executive Director, Defy Ventures
Defy Ventures is a national nonprofit that equips ambitious, budding entrepreneurs with criminal histories with the tools and skills to go legit, empowering them to succeed as income earners, parents, and role models in their communities. Defy grads have a 95% employment rate and a 3.2% recidivism rate, and Defy has incubated and financed 165 of its grads' startups, which have created 350+ jobs. Defy plans to serve 10,000 people with criminal histories in the next three years.
Veronica is responsible for advancing the mission and increasing the impact of Defy in the Bay Area. Having spent her entire career social change - working on issues spanning from community-driven economic development in Sub-Saharan Africa to reforming the U.S. education system - Veronica is committed to creating a better, more just world by fighting for racial, economic, and social equity.
Jonathan Evans
Environmental Health Legal Director and Senior Attorney, Center for Biological Diversity
Jonathan Evans is the Environmental Health Legal Director and a Senior Attorney for the Center for Biological Diversity. The Center for Biological Diversity works to protect and restore natural ecosystems and imperiled species through science, education, policy, and environmental law. Mr. Evans coordinates the Center's work to reduce the harm of toxic contamination on wildlife and the environment. Mr. Evans has litigated cases involving a range of environmental laws including the Endangered Species Act, California Environmental Quality Act, Clean Water Act, Clean Air Act, National Environmental Policy Act, and state Planning and Zoning Law. He has also participated in the implementation of habitat conservation plans under the state and federal Endangered Species Acts.
Mr. Evans received his law degree from the University of Oregon School of Law where he was Editor-In-Chief of the Western Environmental Law Update. He graduated with Honors from the University of California at Berkeley where he received a Bachelor of Science in Conservation and Resource Studies.
Sean Rico Fisher
Associate, Corporate Responsibility, SVCF
Sean Rico Fisher serves on the corporate responsibility team at Silicon Valley Community Foundation (SCVF), the largest community foundation in the world. He manages a portfolio of corporate clients, helping them design and execute charitable giving programs on local, national, and global levels.
Currently serving on the executive committee of the Association of Certified Nonprofit Professionals (ACNP), Sean Rico leads portions of the association's marketing efforts. His previous internships and volunteer work include community research and relations for arts organizations, churches, food shelters, and even Nike – where he performed ethnographic research to design concepts for sustainable products. This community engagement background largely informs the approach he takes to grantmaking and CSR.
Emily Fritze
Director of Marketing and Business Development, Powerhouse
Prior to joining Powerhouse, Fritze served as the Senior Director for Energy and Environment in the Office of Cabinet Affairs at the White House. Previously, she worked as a special advisor at the Advanced Research Projects Agency - Energy where she supported early stage clean energy startups. Fritze has also served in federal energy policy roles as an aide in the Office of the Secretary at the US Department of Energy and in the U.S. House of Representatives for Congresswoman Gabrielle Giffords.
Jenni Grant
Manager of Global Programs, Sustainability & Communication, Oracle
Jenni Grant manages Global Programs for Sustainability and Communications at Oracle. She leads the transformation of business practices for the good of the environment by redefining perceived obstacles, translating responsibility into benefit, and shifting beliefs within the company culture. She spearheaded Oracle's very first Global Sustainability Program for Worldwide Real Estate & Operations, as well as Oracle's first, company-wide employee engagement program for sustainability. She works to increase renewable energy use and minimize the company's energy, water, and waste in more than 70 different countries. She also partners with NGOs on carbon emissions reduction initiatives. In tandem, Jenni designs communication and implementation strategies that organize and empower employees while garnering executive support. Prior to joining Oracle, Jenni led the improvement of recruitment and operational efficiency programs at the Sierra Club's National Headquarters in San Francisco. Prior to the Sierra Club, she developed public arts education programs for the city of Atlanta and earned her B.F.A. from the Atlanta College of Art and the Savannah College of Art and Design.
Kana Hammon
Co-Founder and Executive Director, YCore
Kana Co-Founded YCore in 2014 and became the organization's first full-time Executive Director in 2016. As a volunteer, she built YCore's partnership development process, streamlined the Fellowship experience and grew the organization 5x from its beginnings as a 14-person pilot program. Prior to YCore, Kana worked as a consumer product manager at shopkick for five years, leading product for core consumer features, the app's first international expansion to Germany and user research.
Kana's life-long interest in volunteering, in her home community of Eugene Oregon, rural Guatemala, or in a service-learning study abroad program in Cape Town, South Africa, combined with internships with small arts organizations, has motivated her to harness her peers' interest in working for greater social change. Kana graduated from Stanford in 2012 with a B.A. in Comparative Studies in Race and Ethnicity. In her free time, she loves cooking, reading fiction and obsessing over farmers' market veggies.
Michael Hannigan
President and Founder, Give Something Back
Michael Hannigan is President/Founder of Give Something Back Office Supplies, one of California's largest B to B office supply companies. Starting in Oakland in 1991 and modeled on Newman's Own food company, GSB's profits are donated to non-profit groups selected by customers and employees. Give Something Back is a Founding B-Corporation and first to convert to a California Benefit Corporation in 2012. Originally from Florida, Mike studied at UC San Diego and UC Berkeley, and began work for the Xerox corporation and then built his career in management for business products companies for the next decade until starting Give Something Back. GSB has garnered numerous awards including Corporate Grant maker of the Year, US SBA Business of the Year and Most Generous Company in America, from Paul Newman and John Kennedy Jr., and Jefferson Award Silver Medalist.
Mike was active in the usual social movements of the late '60s and '70s, and although very successful as a businessperson, he was never really comfortable in that role and never happy unless he was involved in some type of community political activism. He approached his co-founder, Sean Marx with the idea of forming a company that would combine their business skills and values, and saw an opportunity to use the power of business to further the goals of community service through funding non profit organizations. They started GSB in 1991 with their own savings and started making sales calls from his living room.
Mischa Hedges
Founder & Chief Storyteller, TrimTab Media
Mischa Hedges is a social entrepreneur and award-winning documentary filmmaker. His passion is telling stories that raise social and environmental awareness and inspire people to action. His last feature-length documentary was OF THE SEA a documentary about fishermen, seafood & sustainability. Mischa holds an MBA in Sustainable Enterprise from Dominican University's Green MBA program, and is Founder and Chief Storyteller at TrimTab Media, a communications agency that works with sustainable brands to leverage the power of their stories and make meaningful connections with their customers and supporters. When he's not telling stories, you'll find him outside: trail-running, surfing or biking.
Phoebe Higgins
Director of California Fisheries Fund, Environmental Defense Fund
Phoebe Higgins is the Director of Environmental Defense Fund's California Fisheries Fund, a revolving loan fund that supports sustainable commercial fishing in California through loans for vessels, permits, equipment and working capital. Phoebe manages the Fund's loan portfolio and provides strategic direction. She also works with Environmental Defense Fund's regional teams in places like Mexico and the Philippines to connect impact investors to sustainable fisheries. Prior to joining Environmental Defense Fund, Phoebe worked in commercial lending serving green businesses and nonprofit organizations. She also has several years' experience as a community organizer focusing on social justice issues such as affordable housing, equity in education and voter participation. She holds a B.A. in Russian from Carleton College and an MBA in Sustainable Enterprise from the Green MBA program at Dominican University of California.
Jay Hirschton
CEO at Full Circle Fund
Throughout his career, Jay has always committed his time to mission driven organizations dedicated to making positive change in underserved communities. Prior to joining Full Circle Fund, Jay was the Senior Vice President at buildOn, an international nonprofit working to break the cycle of poverty and illiteracy. In addition to overseeing buildOn's fundraising goals, Jay managed the West Coast Office as well as the national operations team. As an innovative social sector thought leader, Jay has a long track record of programmatic impact and building innovative corporate philanthropy models to scale that ensure sustainable funding. Jay & his wife Chelsea live in Berkeley with their two year old son Cole and ten year old dog Coosa.
Full Circle Fund is an active network of professionals who leverage their time, talent and connections to help nonprofit organizations launch new initiatives, make a greater impact and accelerate positive change in our community. They're made up of incredibly passionate, motivated and talented people who want to play a more active role in making the world a better place. Full Circle Fund offers its members, investors and grant partners the opportunity to be a part of something bigger than simply giving, as members come together to think, learn and work hand-in-hand to affect change where it matters most.
Maya Holm
Senior Associate, Net Impact
Maya currently works at Net Impact, managing support and communications for a community of over 1200 change makers across 300 chapters working to create positive social and environmental change. Prior to joining Net Impact, she spent eight months working with the Parikrma Humanity Foundation which runs schools for children from slum communities in Bangalore. Passionate about education access and equity, she will be joining Aim High's Young Leaders' Board in May.
Maya graduated from Brown University with a degree in Hispanic Language, Literature, and Culture. Currently based in San Francisco, she has lived in Japan, Argentina, and India. Find her at https://www.mayaholm.me/.
Ryan Honeyman
Partner at LIFT Economy, Cofounder of the Force for Good Fund
Ryan Honeyman is a consultant and author of The B Corp Handbook: How to Use Business as a Force for Good (Berrett-Koehler Publishers, October 2014) - http://www.betterworldbooks.com/go/b-corp-handbook. This book makes the business case for improving your social and environmental performance, and offers a step-by-step "quick start guide" on how your company can join an innovative and rapidly expanding community of businesses that want to make money and make a difference.
Ryan helps businesses like Ben & Jerry's, King Arthur Flour, Method, Klean Kanteen, and Nutiva become Certified B Corporations and maximize the value of their B Corp certification. As Partner at the LIFT Economy, which is an impact consulting firm that is helping to create, model, and share a locally self-reliant economy that works for the benefit of all life, he works with companies to help them increase their impact, enhance their employee engagement, and increase their organizational efficiency. Ryan is also Cofounder at The $1M Force for Good Fund, which is specifically designed to nurture, grow, and launch women- and people of color-owned, high-impact, "Best for the World" B Corporations (i.e., companies that score in the top 10% of B Corps worldwide).
Ryan holds a B.A. from the University of California, Santa Cruz and a M.Sc. from the London School of Economics and Political Science.
Maab Ibrahim
Portfolio Manager, Google.org
Maab is a Bay Area portfolio lead at Google.org, the philanthropic team at Google. Google.org supports local nonprofit organizations innovating in the areas of youth employment, homelessness, racial justice, and poverty alleviation for low-income and underserved communities.
Prior to joining Google, Maab worked to build community partnerships on behalf of the federal government through service at the White House and the Department of Health and Human Services' Offices of Faith-based and Neighborhood Partnerships. She later joined Values Partnerships, a consultancy connecting foundations, nonprofit organizations and private companies with faith-based and other grassroots influencers to advance social progress.
A native of Richmond, Virginia, Maab received an undergraduate degree in public policy from Duke University and earned a dual MBA/MPP master's degree from the University of Michigan, with a focus on tech innovation in social policy. She lives in Oakland, California.
Andreas Karelas
Executive Director, RE-volv
Andreas is a dedicated renewable energy advocate with over ten years of environmental and renewable energy nonprofit experience. Prior to founding RE-volv in 2011, he worked with a number of leading organizations including the American Council on Renewable Energy (ACORE), the National Audubon Society, blueEnergy, and the Center for Resource Solutions. Andreas holds Master's degrees in International Affairs and in Natural Resources and Sustainable Development, and a Bachelor's degree in Economics. He is a 2014 Audubon Toyota TogetherGreen Conservation Leadership Fellow and a 2016 OpenIDEO Climate Innovation Fellow. He also serves on the Steering Committee of the Local Clean Energy Alliance.
Rachel Katz
Director of Social Innovation, AngelHack
Rachel oversees social innovation at AngelHack, which operates the world's largest developer ecosystem. In this role, she has been part of planning more than 100 hackathons, including a multi-city hackathon series called Lady Problems, focused on leveraging technology to tackle problems preventing female entrepreneurship. Prior to AngelHack, she worked in the philanthropy sector as a strategy consultant for corporations, high-profile and high-net worth individuals and nonprofits.
Rachel oversees integration of social good and nonprofit partnerships into AngelHacks Global Series in 50 cities worldwide, and works to identify opportunities to bridge the gap in tech between Silicon Valley & developing/ emerging markets. In addition, she designs, manages and implements operations for corporate, nonprofit and government custom hackathons, and manages Code for a Cause, AngelHack's nonprofit arm.
Claire Kaufman
NI Local Conference Co-Chair
Claire has been in the social impact space for over eight years. Claire is the Operations Manager at Full Circle Fund. Full Circle Fund is an active network that lends time, talent and resources to accelerate local change. Claire is excited to be a Manager at Full Circle Fund, because she feels it is important to work at an organization that doesn't only believe in social change, but they act on their beliefs. Claire was previously the Continuing Education Director and the Project Manager at A Home Within. A Home Within provides pro-bono psychotherapy to foster youth around the nation. Before working at A Home Within she was the National Campus Coordinator at the American Foundation for Suicide Prevention, where she helped college students around the nation plan successful suicide prevention walks. Claire graduated from the University of Wisconsin - Madison with a B.S. in Nonprofit Management and Communications.
John Leonard
Senior Program Manager, Optimizely.org
John Leonard heads up Optimizely.org, the social impact arm of the San Francisco-based website optimization startup, Optimizely. He manages product donation, employee volunteering and charitable giving, as well as nonprofit community partnerships.
John has been a leader in social impact across the public, private and nonprofit sectors for more than 20 years. He previously managed digital government programs at Code for America, developed media campaigns on social issues at Better World Advertising, and served as strategic advisor to former Seattle Mayor Greg Nickels. John was also the founding executive director of Gay City, one of the nation's leading LGBT nonprofits. John is a past board member of the Horizons Foundation and the Social Justice Fund, and is member of the 2017 Class of Leadership San Francisco.
Vaughn R. Maurice
Executive Director, WildCare
Vaughn R. Maurice is the newly hired Executive Director of WildCare, a San Rafael-based nonprofit organization. He leads a team of dedicated staff and volunteers who rescue, rehabilitate, and release nearly 4,000 wild animals a year, while also offering educational programs that reach over 52,000 Bay Area children and adults.
Vaughn has spent nearly twenty five years in the not for profit world gaining expertise in nonprofit organizational management, financial development, finance and strategic planning. He began his career at the American Red Cross, living and working in such places as Bosnia, Hungary, Korea, and Japan as well as serving in several assignments throughout the United States. He then transitioned to animal welfare where he has led organizations such as the St. Tammany Humane Society, Dogs for the Deaf and has most recently led the national development efforts for the Animal Legal Defense Fund.
Michael Murray
Senior Consultant, FSG
Michael is a Senior Consultant at FSG, where he advises foundations, corporations, non-profits, and public sector agencies on developing strategies to maximize social impact in the US and around the globe. He has helped companies identify opportunities to create shared value, wherein addressing social problems creates new business value. He also has also guided communities in building initiatives that target their most intractable issues through collective impact, a structured approach to cross-sector collaboration.
Michael's work at FSG has spanned a broad array of issues, including juvenile justice; foster care; workforce and SME development; financial stability; community-based development; and international development. Representative clients include the Fred Hutch Cancer Research Center, Anheiser-Busch InBev, BHP Billiton, United Way of Southeast Louisiana, the Houston Endowment, and the Skoll Foundation.
Rafael Navarro
Business Development and Customer Service, Senda Athletics
Rafael Navarro grew up in Mexico City finding in soccer a source of joy and a refuge to every possible problem. During his path to becoming a semi-professional soccer player, he began coaching young goalkeepers and realized the power of the game to positively influence young people.
After coming to Berkeley, CA looking for a fresh start he met Santiago Halty, the Founder of Senda Athletics, at a local pick-up soccer game. After sharing soccer games and soccer ball supply chain stories with Santiago for several months, Rafael decided to join Senda's team mission in order to help to bring Fair Trade and best in class products to the soccer market.
After a 3-months internship, Rafael was put in charge of Senda's Customer Service & Business Development, creating and executing the company's go-to-market strategy for specialty retailers. He is convinced about always putting the team before the individual and passionate about going to the office and to the soccer field with the goal of improving the world through the world's most beautiful game, one soccer ball at a time...
Patricia Nevers
Associate Manager, Corporate Responsibility, SVCF
At the Silicon Valley Community Foundation (SVCF), Patricia currently advises a variety of corporate clients in achieving their philanthropic goals. She supports the global corporate social responsibility (CSR) programs at Symantec while managing a portfolio of corporate advised funds with SVCF. Since joining SVCF Patricia has bolstered clients' charitable giving strategies, CSR communications, nonprofit partnerships, and sustainability, diversity, and volunteer initiatives.
Following an internship with a social enterprise in Kolkata, India, Patricia became fascinated by the societal impact available to companies when business prowess and social good come together. After graduating from Santa Clara University she pursued a career that would enable her to guide companies in developing and implementing dynamic philanthropic programs. Patricia is also Co-Chair of the Corporate Community Relations Consortium (CCRC) and a member of the Association of Corporate Contributions Professionals (ACCP) Emerging Leaders as well as the Junior League of San Francisco.
Cristina Nicoara
NI Local Conference Co-Chair
Ever since helping to found and lead the undergraduate chapter of Net Impact on the UC Berkeley campus, Cristina has found a passion for CSR and fostering partnerships with organizations, businesses and non-profits focused on the triple bottom line. While at Cal, Cristina worked with the Center for Responsible Business and focused on complementing her undergraduate degree from the Haas School of Business with a focus on how cooperation across sectors can help corporations be responsible citizens to make an impact collectively for people, profit, and the planet.
Throughout her time working in operations roles across the tech sector, from Broadcom, Agilent, and Box, she has always been actively involved in getting her teams to stay engaged with the local community. As the leader of the Women of Worldpay network, she started local partnerships with Girls, Inc. of Alameda County, Dress for Success, Wardrobe for Opportunity, and has been awarded the Be Spirited award for her alignment of corporate responsibility values and inspiring her coworkers to give back, as they continue to volunteer with the San Francisco-Marin Food Bank, charity golf tournaments, and donation drives throughout the Bay Area.
Bonnie Nixon
Senior Partner, Environmental Resources Management (ERM)
As a relentless optimist and courageous catalyst for change for more than 30 years, Bonnie has held many high profile positions at the global forefront of a new low carbon, resource protected and just economy. She is currently a Senior Partner with Environmental Resources Management which provides technical advisory services in the Business of Sustainability. Bonnie consults with many of the fortune 500 companies on global sustainability, multi-stakeholder engagement and complex supply chain ethical sourcing strategies.
Ms. Nixon has led global environmental, health, safety, ethical and social sustainability initiatives for complex global supply chains and turned adversaries into advocates, using purpose driven and skilled communication techniques. She has served as Executive Director of the Walmart led Sustainability Consortium, Director of Sustainability and Ethical Sourcing for Hewlett-Packard for more than a decade, Driver for the Electronic Industry Citizenship Coalition, owner of BonnEco, Inc. and Circlepoint, Inc. and most recently led Corporate Social Responsibility at Mattel. Nixon's areas of expertise span human rights, labor, corruption and bribery practices in high risk geographies, manufacturing, water, wastewater, energy, solid, hazardous and e-waste and transportation.
Tim O'Shea
CEO and Co-Founder at CleanFish
Tim o'Shea is an Eco-Entrepreneur with deep experience in public policy and private corporate strategy since the 70's. As Director of Policy for the Council on the Environment of NYC while also serving as President of a community/think tank, the Lindisfarne Association; Tim was able learn from Mentors who continue to teach him what kind of change really matters.
With Board positions in a leading Sustainable Business Advisory, Natural Logic; and a dynamic STEM education and integrated food lab, HATponics that builds curriculum and food production programs with and for K-College students around the world; Tim has focused his energy for over a decade in re-creating vital connections between sources and markets by bringing together artisan producers of wild and farmed seafood as CEO + cofounder of CleanFish, fish you can trust®. Tim has become a leading voice from the seafood section of the Good Food Revolution. CleanFish was one of the early enterprises forming B Corps and Tim is in the process of forming a new firm for Eco-Economic Development as a registered Public Benefits Corporation.
Kyle Parsons
Founder and President, Indosole
In 2004, Kyle Parsons went to Bali for the first time. During his trip he purchased a pair of sandals with soles made from motorbike tires. The unique sandals prompted Kyle to learn more about the worldwide tire problem, and he found that over one billion waste tires end up in landfills every year. This made him even more appreciative of the resourcefulness that lead to the creation of his sandals. Kyle became determined to get back to Bali to pursue his new passion for repurposed tire sole footwear. The landscape and people of Indonesia had captivated him and he hoped that by transforming discarded tires into soles, he could do his part to help alleviate Indonesia's pollution problem.
In 2009 Indosole was launched and is a certified B-Corp growing into a player in the worldwide footwear market. Kyle is Indosole's CEO and handles sales worldwide, and has recently given a TEDx talk on May 28, 2016 entitled "Redesigning your consumer habits" https://www.youtube.com/watch?v=zVkEmcxPg-w/. You can find him at the Church of Surf, their San Francisco headquarters in the heart of Ocean Beach, California.
Sammie Rayner
Co-Founder and COO, HandUp
After years of running her own poverty alleviation-focused nonprofit and seeing first-hand the need for better tools to fundraise and engage online communities, Sammie started HandUp, a tech startup with a social mission that created a new way to donate directly to homeless people and neighbors in need here in the US. Started in San Francisco, HandUp is now in 25 states and has raised over $1.9M, supporting over 15,000 people experiencing homelessness and poverty with life-changing resources. She serves as the company's COO and spends most of her time building partnerships with top nonprofits across the US who use HandUp for their fundraising needs.
Before joining HandUp, Sammie founded and served as Executive Director for Lumana, a microfinance organization in West Africa. She is passionate about using technology to tackle poverty, and frequently speaks at social good and human service events such as SOCAP, TEDx, Ashoka Changemakers, and Stanford's Social Media on Purpose conference. Sammie finds her bliss in engaging with people - from public speaking at large conferences, to working with neighbors experiencing homelessness, collaborating with her team or communicating with investors. Solutions to our world's most pressing problems are within reach and she believe the journey starts with compassion.
Sienna Rogers
Director, Grid Integration and Innovation, PG&E
Sienna Rogers is currently Director of Grid Integration and Innovation with Pacific Gas and Electric Company where she works on a variety of policy and strategy initiatives facing PG&E's recently formed Grid Integration and Innovation organization. Sienna joined PG&E in 2006 through its leadership development program, and has held a number of roles focusing on financial and strategic issues. Some of the roles she has held include leading the team responsible for forecasting long term earnings and cash flow, investor relations, renewable strategy development and implementation of policies to reduce greenhouse gas emissions.
Prior to PG&E, Sienna worked in the financial sector, first for Schroder & Co. and then JPMorgan Chase, supporting origination and structuring of leverage buyout transactions and analyzing investment and credit risk of client portfolio companies in a wide range of industries. She has a Bachelor's Degree in Economics and Computer Science from Duke University and an MBA from Dartmouth's Tuck School of Business.
Sienna serves as the Co-chair of the Environment Circle of the Full Circle Fund, a non-profit whose members grant their time and financial resources towards innovative and emerging bay area non-profits.
Alan Ross
Professor, University of California, Berkeley
Alan Ross is a faculty member with the Business and Public Policy Group at the Haas School of Business. Alan has been a lecturer with the school since 1990 and also teaches in the political science department of the University of California, Berkeley. At the Haas School, he teaches Legal Aspects of Management and the Social, Political and Ethical Environment of Business. He also teaches Undergraduate Colloquium on Political Science, a class he started as an undergraduate student in 1981. The course has grown to become the most popular political science classes on campus and regularly features political luminaries as guest speakers. In 2005, he was awarded the Haas School's Earl F. Cheit Award for Excellence in Teaching.
Prior to joining the Haas School, Alan served as a manager for Clinton Reilly Campaigns, running election campaigns for many candidates for congress and the state legislature. He later served as vice president and general counsel for Almerlee Inc., a private investment firm in San Francisco, where he is now president. In addition to his teaching duties, Alan has served on the Board of Directors of California Common Cause, a nonpartisan nonprofit organization which advocates for honest, open, and accountable government and citizen participation in democracy, and currently serves on the Board of Directors of Consult Your Community, a nationwide, student-run nonprofit organization that empowers America's top undergraduate students to leverage their knowledge of business with their passion for service.
Michael Scott
Major Gifts Officer at the Center for Biological Diversity
Michael A. Scott is Major Gifts Officer for the Center for Biological Diversity. The Center works to protect and restore natural ecosystems and imperiled species through science, education, policy, and environmental law. Michael joined the environmental movement as an activist in Brazil, his native country, where he founded and served as Executive Director for Instituto Lagoa de Itaipu, a nonprofit dedicated to protect Rio de Janeiro's imperiled Atlantic rainforest. Later, in the U.S., Michael advanced his nonprofit career by working in fundraising capacities for charities including the Nature Conservancy and the Sierra Club. Prior to his environmental epiphany, Michael was a successful entrepreneur through the start up and management of two consecutive and successful business ventures, the first in Brazil and the second in the San Francisco Bay Area. He holds a Master of Nonprofit Administration degree from the University of San Francisco, a Bachelor of Architecture from Universidade Santa Úrsula, and is a fluent Portuguese speaker. Currently based at the Center's Oakland office, Michael provides guidance to philanthropists, foundations and individuals seeking effective charitable investments that achieve lasting environmental benefits in the US and globally
Simon Shachter
Co-Founder and Board Chair at YCore, Program Manager at Laura Arrillaga-Andreessen Foundation
Simon discovered the powerful impact of philanthropy in high school through a teen philanthropy program and quickly became obsessed. Since then he has worked on a variety of projects at the Jewish Federation, Stanford Center on Philanthropy and Civil Society (PACS) and The Hewlett Foundation's Effective Philanthropy Group. Simon currently works as a Program Manager at the Laura Arrillaga-Andreessen Foundation, an organization dedicated to educating people to give in a way that matters more, and is a co-Founder and Board Chair at YCore, a social impact fellowship that gives young professionals the experience and skills they need to be lifelong philanthropists.
YCore is a social impact fellowship developing the next generation of social change leaders by connecting motivated, talented young professionals with local nonprofits, and the Laura Arrillaga-Andreessen Foundation (LAAF) is a private operating foundation with a mission to inspire, educate and empower people to give in a way that matters more. LAAF operates as a philanthropic innovation lab using technology to globally scale open-source education innovations to help individuals change how they give.
Mary Shindler
Program Manager, EverwiseWomen
As a strategist, program designer, and coach for a new generation of leaders, Mary has worked with Fortune 500 companies, tech start-ups, the United Nations, schools, foundations and non-profits. For over 10 years, she has helped individuals at all levels of the organization increase their leadership capacity, drive meaningful, effective change, and build inclusive, diverse workplace cultures, and lives by Peter Drucker's saying, "Culture eats strategy for lunch."
Currently at EverwiseWomen, which is a 12-month program designed to engage emerging women leaders through a tailored learning experience, Mary helps high achieving leaders, rebels, and change-makers with big visions to get out of their own way and move their ideas into action - with ease. Everwise provides a completely new model for talent development, and their mission is to connect professionals to the people and resources they need to thrive at every stage of their career.
Tiffany Tran
Senior Sustainability Analyst, Annie's
Tiffany is a passionate sustainability professional seeking to empower corporations and individuals to embrace environmental stewardship and social responsibility. She is committed to making an impact and driving environmental and social change. In 2016, she was honored as one of Greenbiz's "30 Under 30" Sustainability Leaders.

She currently is a Senior Sustainability Analyst at at Annie's Inc., a natural and organic food company based in Berkeley, CA. Her role focuses on driving the company's sustainability initiatives, which include managing Annie's responsible manufacturing program, analyzing and improving the company's sustainability metrics, and educating employees on environmental and social issues. In addition, her work involves telling the story of Annie's products and workplace through the company's website and sustainability reports. On her free time, Tiffany serves as the co-president of the Net Impact SF chapter.
Natalia Vasquez
Impact Design Program Manager at Net Impact
Natalia has worked on entrepreneurial projects from Indonesia to Peru, focused on using technology and design for social and environmental change. She is currently creating and scaling interdisciplinary design and program initiatives for Net Impact's global community. Prior, Natalia worked with La Victoria Lab, a design innovation studio in Peru, in partnership with IDEO. She holds a degree in International Relations and Entrepreneurship from Tufts University, with extensive design coursework at the School of the Museum of Fine Arts.
Andrea Walker
Creative Media Evangelista, Beneficial State Bank
As the AVP, Creative Media Evangelista at Beneficial State Bank (Beneficial State), Andrea manages the bank's marketing and communications department. Beneficial State is a community development financial institution and Certified B Corporation that operates from belief that banking is meant to be beneficial to all and harm to none. Beneficial State offers their customers a new kind of bank and the tools they need to build something beautiful. Their commercial loans, transactional services and financial assistance are made to serve those who are creating a better world.
An advocate of social change and environmental justice, Andrea is an Oakland, CA native. Born and raised in Oakland, CA, Andrea is a graduate of Oakland Unified School District and served for two consecutive years as the Student Board Director on the Oakland Unified School District Board of Education. Andrea is a board member at East Bay College Fund, a nonprofit that helps resilient public school students, under–represented in higher education, access and succeed in college, expanding their life opportunities. Andrea has a one year old daughter, Alexandria.
Lauren Whetstone
Research Analyst, Survata
Lauren is currently a Research Analyst at Survata. Prior to this, she interned at a variety of organizations including Google, Ceres, and Mail Health. Lauren is passionate about leveraging data to create social and environmental impact.
Lauren graduated from Northeastern University with a degree in International Affairs, as well as minors in History and Social Entrepreneurship.